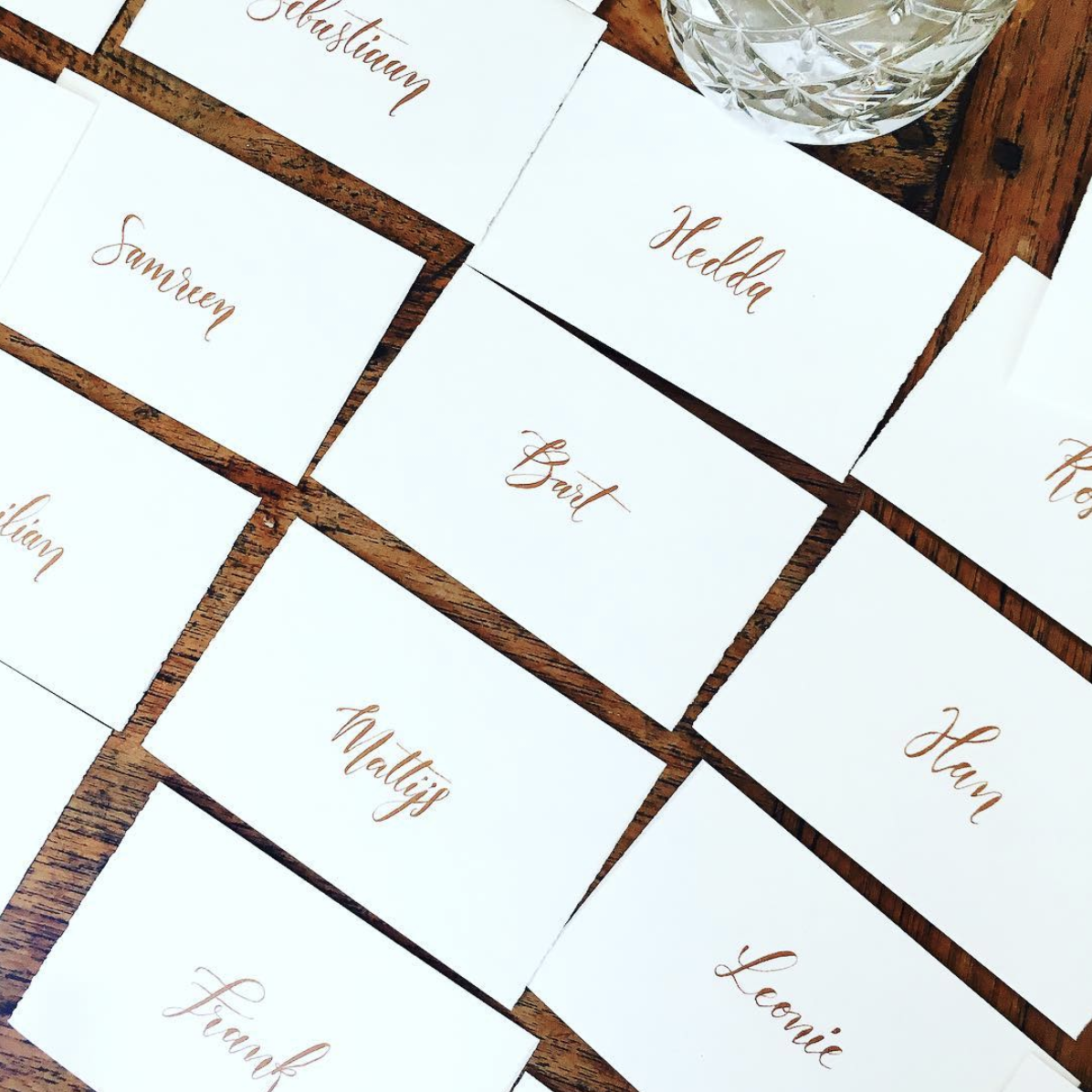 A loose and playful Modern Calligraphy style
In this course you will learn a playful Modern Calligraphy script. It's quite loose and easygoing, without very rigid rules. For me, Modern Calligraphy is all about having fun and developing your own style, without worrying too much about every letter being the same or every line being perfectly shaped.
If you have a wedding coming up and want to make your own place cards, or if you want to send some pretty special invitations out, then this is the perfect calligraphy style to learn. Save yourself some money by doing your own wedding calligraphy AND learn a new hobby, it's a win-win really!
But above all, I believe that calligraphy can give you so much joy and relaxation. I truly believe that art is the best therapy there is, and practising calligraphy is a form of meditation. There's no better way to quiet your mind than to just put nib to paper and create some pretty letters.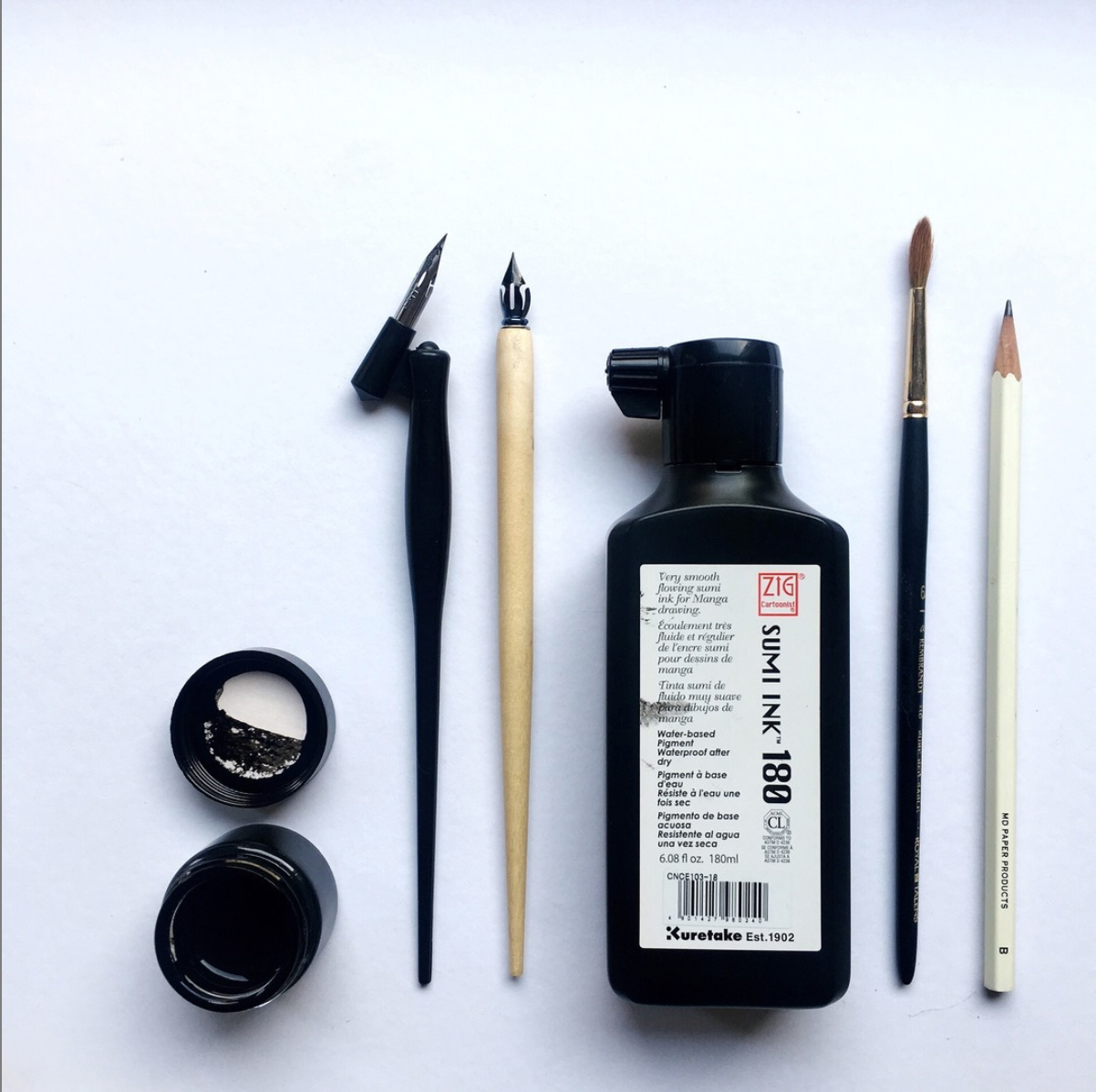 Learn about the best tools and how to use them
With printable worksheets to guide you through the entire alphabet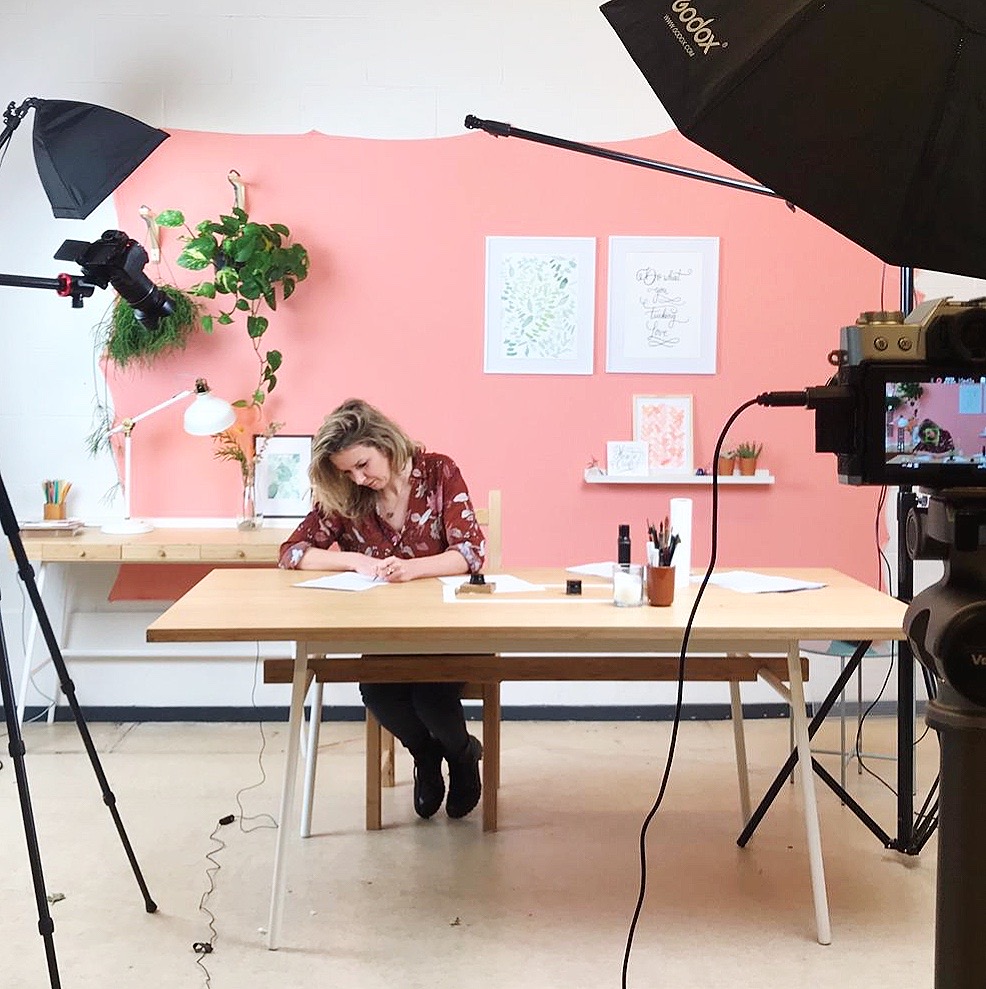 And 2.5 hours of video lessons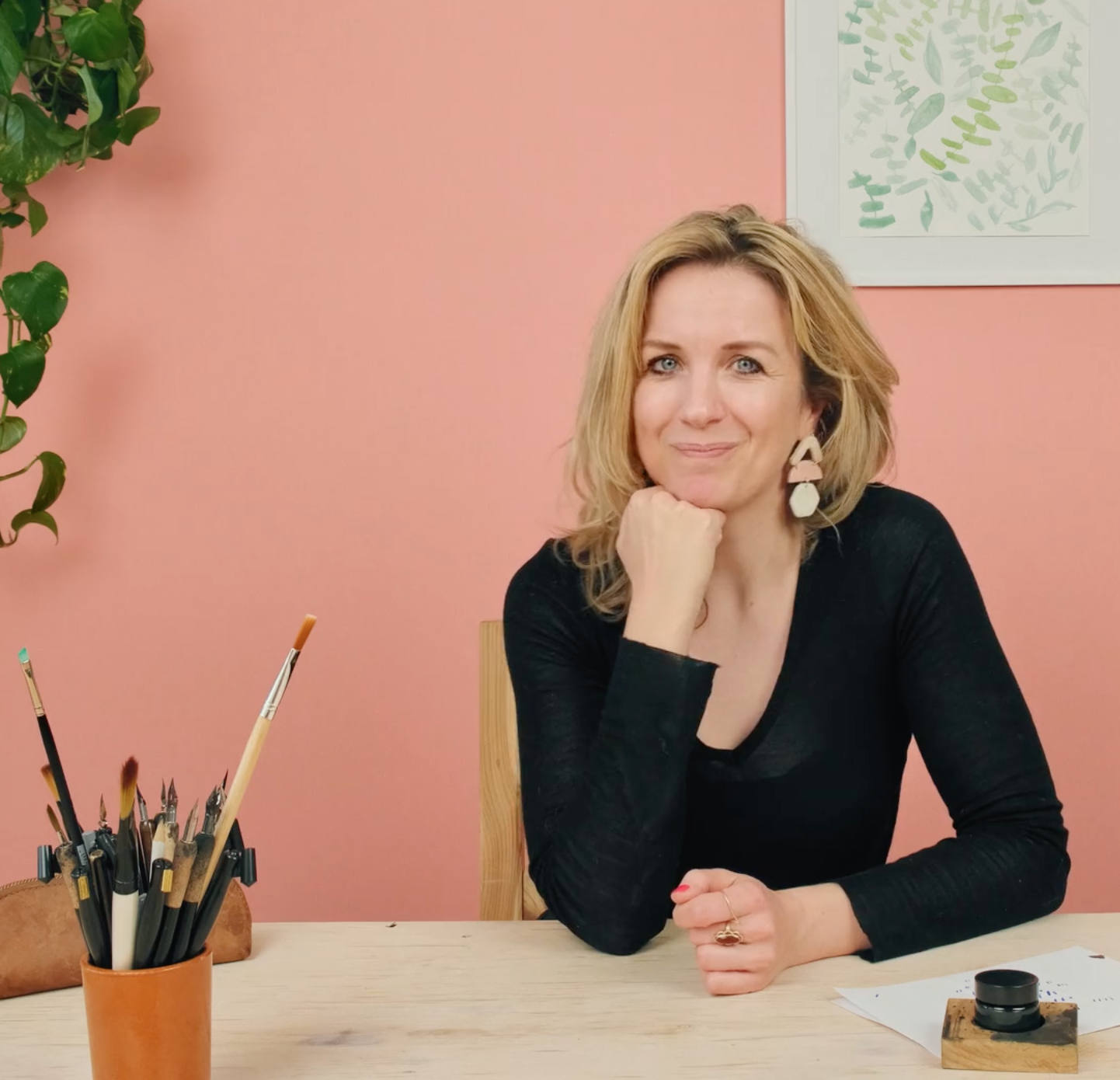 I'm a professional illustrator and calligrapher from Amsterdam. In 2015 I had an office job and a nagging feeling that I needed to bring more creativity into my life.
That summer I went on a holiday to New York with a couple of dear friends who got engaged on a rooftop in Manhattan. I still remember the moment in Central Park when my friend asked me to help her design their wedding invitations.
That's when it all started. I designed their invitations and taught myself calligraphy to address the envelopes. The word spread and not long after that I built myself a website and started a business making custom stationery and wedding decor for some lovely clients. I addressed envelopes for clients like Tommy Hilfiger and Rituals and did live calligraphy at conventions, award shows and in stores.
When I discovered the joy of calligraphy and felt how much I'd missed just creating pretty things, I wanted others to experience that joy too. So I started hosting workshops, first at a friend's place, then in coffee bars and since early 2020 in my own studio along the Amstel River in Amsterdam!
I love to witness that moment when students really get the technique and get in the zone. When all stress just leaves the room and everyone gets all zen, focused on their own creations. I truly believe everyone is creative deep down, and anyone can learn calligraphy.
I translated my workshops into this complete online course so that you can experience the joy of calligraphy too. You can complete the lessons at your own pace and watch them back whenever you want to. I promise you will discover a new hobby, and after completing the course you will be a calligrapher too!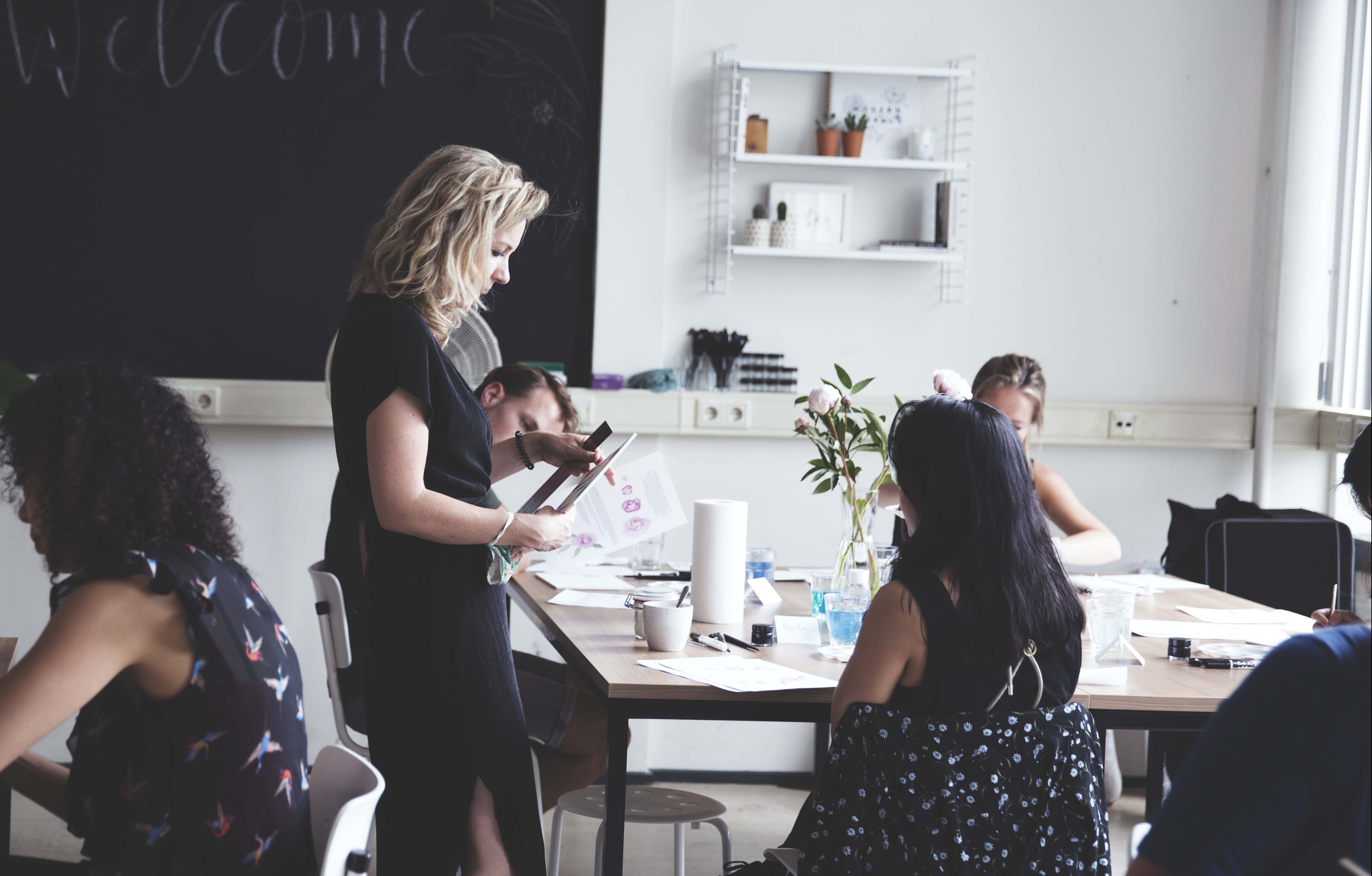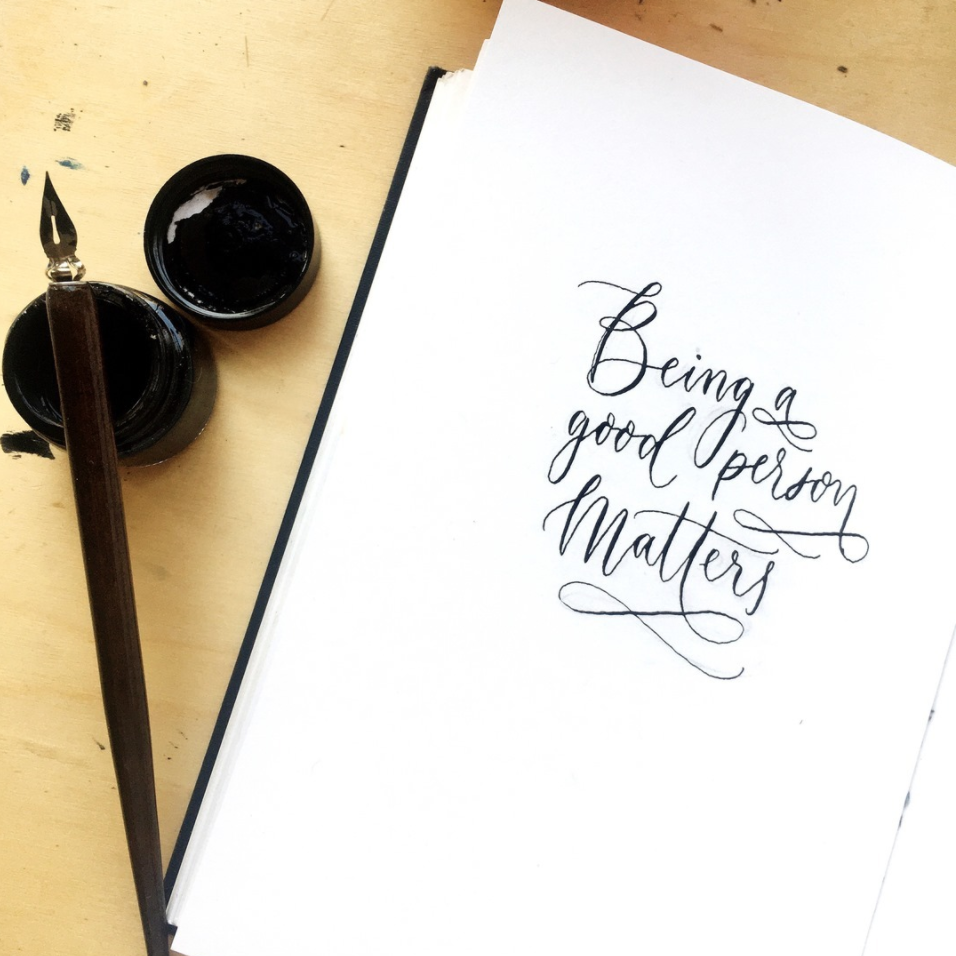 Design a mini-poster or postcard
You will never buy a birthday card again! After this course you will be able to make gorgeous hand-made cards that will wow your friends and family!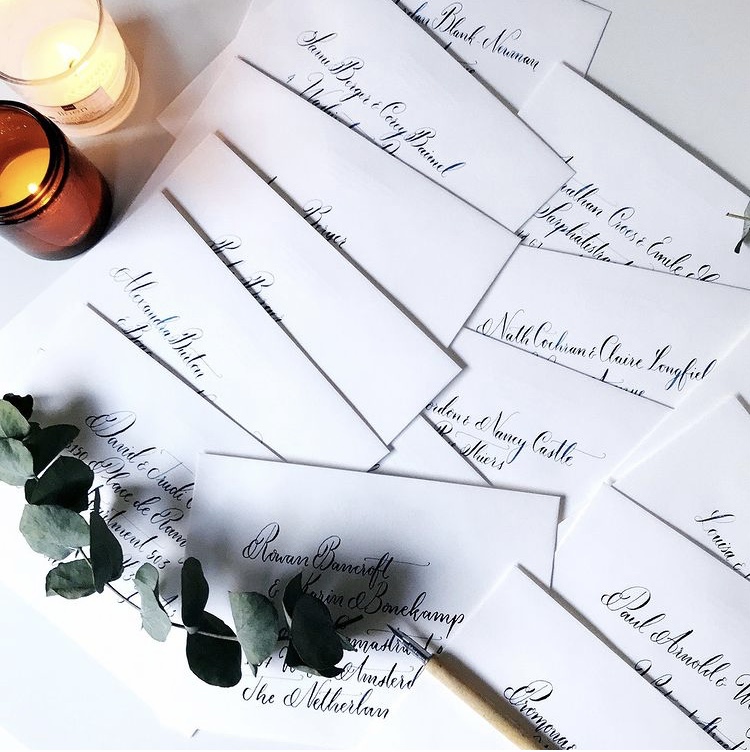 Make the most amazing envelopes
Learn to address an envelope, with the best tips and tricks to address lots of envelopes quickly and a practice sheet for numbers included.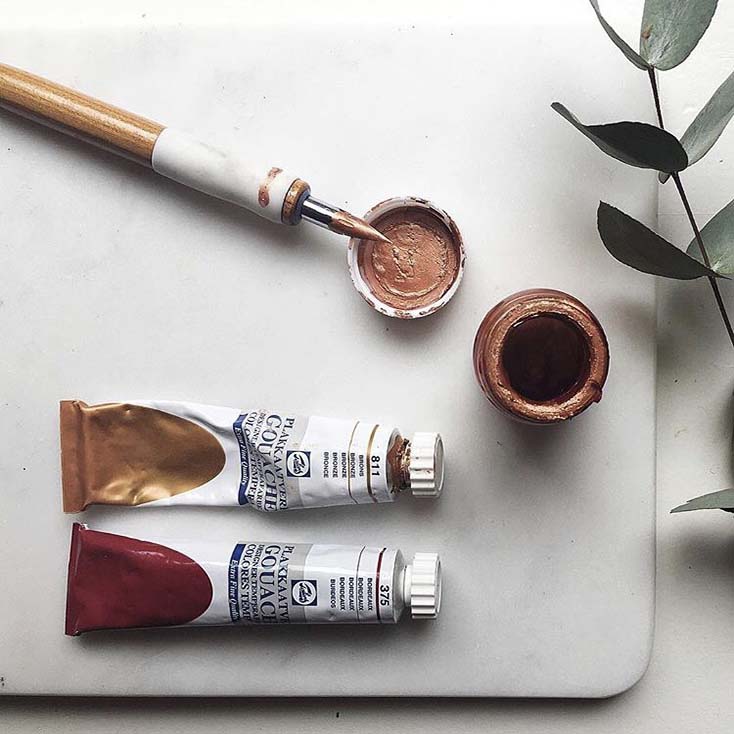 Bonus: Make your own ink of gouache
Learn how to make your own affordable ink using gouache, so you can use any colour ink for your calligraphy!
Join The Community!
I'm a big believer in community and would love to meet my students, so If you enroll in the course you will automatically be part of The Community: a private online platform where you can connect with others, ask questions about calligraphy and share your work.
This course isn't just a video course that you work your way through on your own, it will provide you with a creative tribe of fellow calligraphy enthusiasts too!
Are you ready to take your calligraphy to the next level?
Want to learn how to build a creative business and make money doing what you love? Get the VIP package!
With monthly Q&A's and a one-on-one in person coaching session with me, in the studio or online, you can learn everything you need to know to really take your calligraphy to the next level and start your own creative business.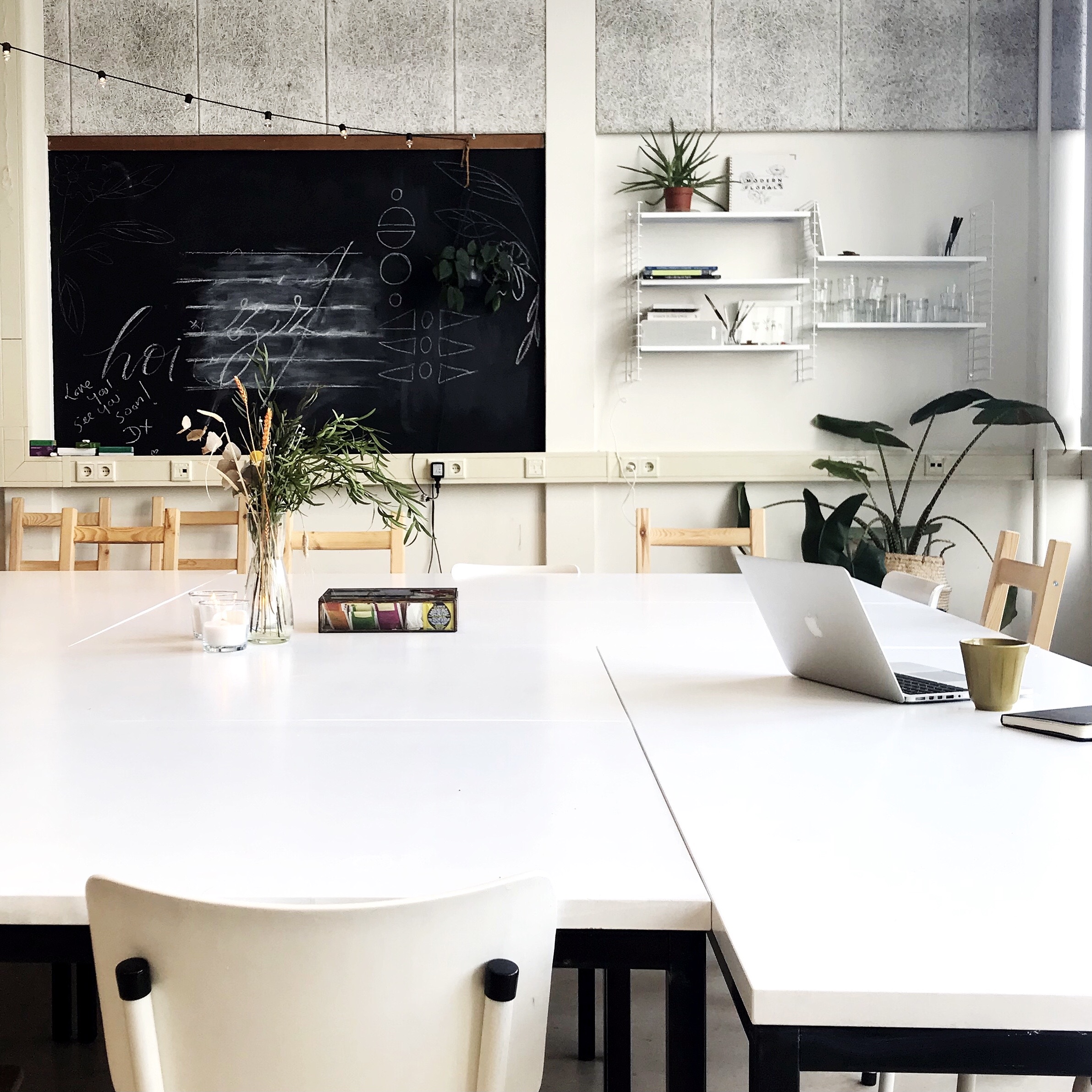 So, to summarize, here's what you will get if you enroll:
2.5 hours of video lessons and printable worksheets on:
The best materials and where to find them
The basic rules of Modern Calligraphy
Practice strokes that will set you up to be a good calligrapher
All the base strokes that you need to know to shape letters
The entire alphabet in both lowercase and capitals
How to connect letters
How to create a postcard or quote poster
How to address envelopes
How to mix your own ink in any colour
And last but most definitely not least:
a community platform where you can ask questions, share your work and connect with others


PLUS, if you enroll in the VIP package:
3 Q&A sessions with me, to track your progress and answer any questions you might have
a live in-person coaching session in my studio or online
I can't wait to teach you!
So I hope to see you soon in the course. And if you have any questions before you dive into the world of calligraphy, please don't hesitate to send me an email!
Lots of love,
Manon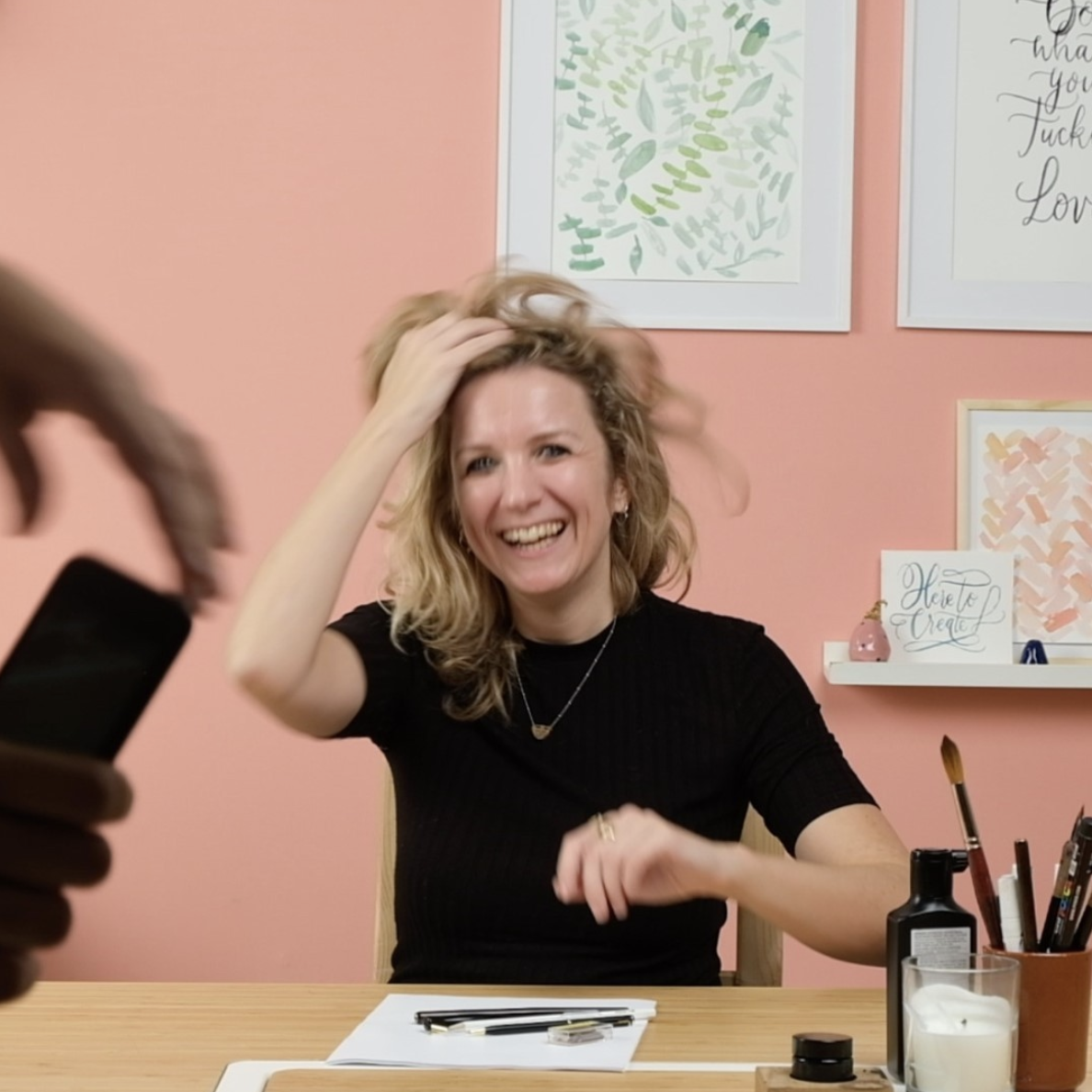 Check your inbox to confirm your subscription